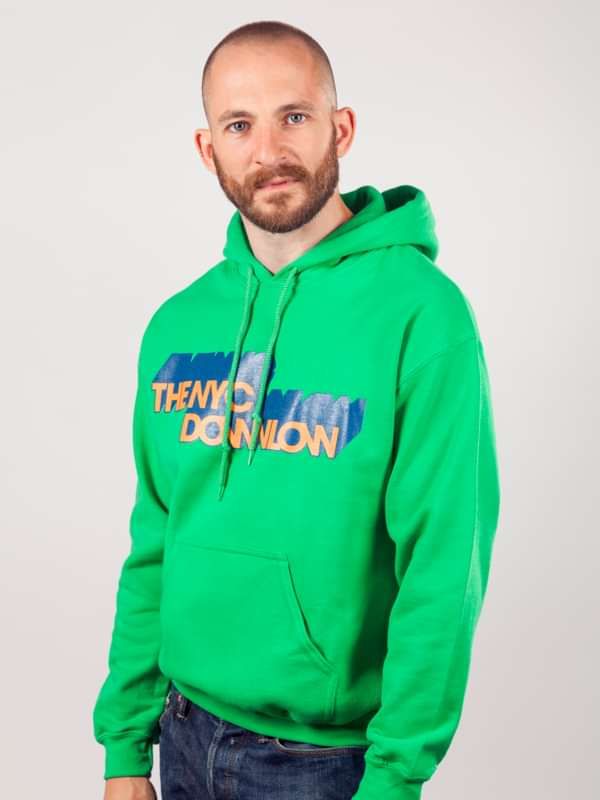 Vogue Hoodie in Green
Hoodie in green with NYC Downlow print
Take a piece of Glastonbury Festival home, with this hoodie celebrating the greatest club venue in the world, the NYC Downlow.
Made from 50% cotton, 50% polyester blend in green.
The hoodie has the NYC Downlow logo printed in blue and orange on the front, and 'Vogue, Vogue, Poppers, Vogue' printed in orange on the reverse.
Standard fit, and super comfortable.