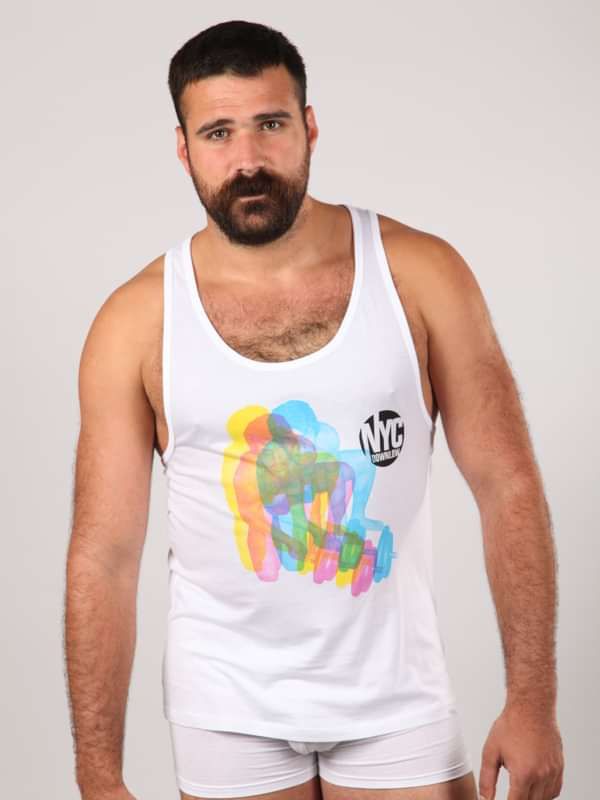 NYC Downlow Vest in White/CYMK
100% cotton vest with NYC Downlow print
Take a piece of Glastonbury Festival home, with this vest celebrating the greatest club venue in the world, the NYC Downlow.
Made from 100% cotton in white.
The vest has the NYC Downlow logo printed in black on the front, alongside an illustration in CYMK.
Standard fit, and super comfortable.
Hand printed in the UK.